Society Organisers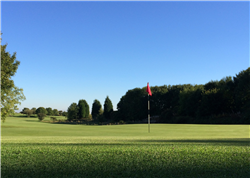 Boldon Golf Club wants to ensure you have the best possible experience when visiting the Club and ask that you support us by observing our dress code. In deciding what dress is acceptable on the course, if apparel is specifically designed for golf or sold in the professionals shop then it is deemed to be acceptable. All players are requested to ensure that they comply with this policy. Please note we do have a relaxed dress rule in the Clubhouse.
We are always delighted for golf day organisers to visit the Club and have a round to confirm that Boldon will afford you an enjoyable day. Booking is simple – we will send you a confirmation booking email within a few days and where appropriate request a nominal deposit of £5 per person.
2023 Society Packages
To enquire about available dates for 2023, to discuss your requirements or make a booking please call us on 0191 5365360 (option 2) to speak to the Secretary/Manager or email us at info@boldongolfclub.co.uk. Weekday tee times are available from 10.30 onwards and weekend tee times are limited where we only accept bookings to tee off from 2.00pm (Saturdays)
A limited number of buggies are available at £25 per round, or £35 for the day. These should be booked in advance. To reserve a buggy please contact the Secretary/Manager.


Visitor & Society Information 2023
We offer a wide choice of homemade food prepared daily by our staff. Meals should be booked seven days prior to your visit. Further details of menu options can be obtained on 0191 5365360 (option 3 from 11am).
Here is feedback from our visitors -
Hi- I'm just writing
to pass on feedback from our society day today. Id like to pass on massive
thumbs up from all 20 lads who played today...the course was fantastic. The service from Steve who booked the
day to the bar staff who served us was second to none. We will be back in the
future. One of our best society days yet.