Corporate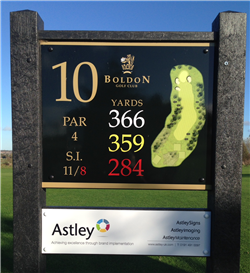 The new Corporate Package includes:
• Golf tickets for use at your discretion
• A 'sponsored hole' with your logo engraved on tee plates on the nominated tee
• Free use of all Clubhouse meeting rooms.
• Discounted rates on any 'Golf Days'
• A logo link from the Boldon website to your website
• 25% discount on additional golf green fees.

Given the challenging economic climate, we recognise that budgets for building relationships with customers and suppliers are under significant pressure and we are committed to working with our commercial partners to offer a comprehensive package that represents a unique marketing opportunity at an exceptionally competitive price.

Should you wish to discuss our 'Corporate Package' for use as a part of your marketing plans for 2023, please contact the Secretary/Manager on 0191 5365360 (option 2) or email info@boldongolfclub.co.uk for more information.