Junior Section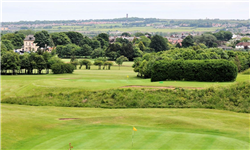 Boldon Golf Club has a thriving junior section which caters for all. Whether your child wants to start playing but has never picked up a club before or shows the talent to be the next Rory or Tiger. We welcome them all.


Over the last few years with the help of several trained
volunteers, our junior section has become very successful in and around the north east.
The junior coaching Acadamy aims to help create one or the most progressive junior sections in the County, and with all the support we get from senior members we have a very bright future for Boldon Golf Club Junior section.

We aim to provide encouragement and support, with the purpose of enjoying sport for many years to come in a structured, progressive, fun environment. Below is our Child Safeguarding Policy Procedures Pack which we ask everyone including all junior members, their parents, volunteers and staff to sign up to. Please take time to have a look at it and as they keep on telling us, Get into Golf. For more information on Junior golf please call Steve Watkin on 0191 5365360